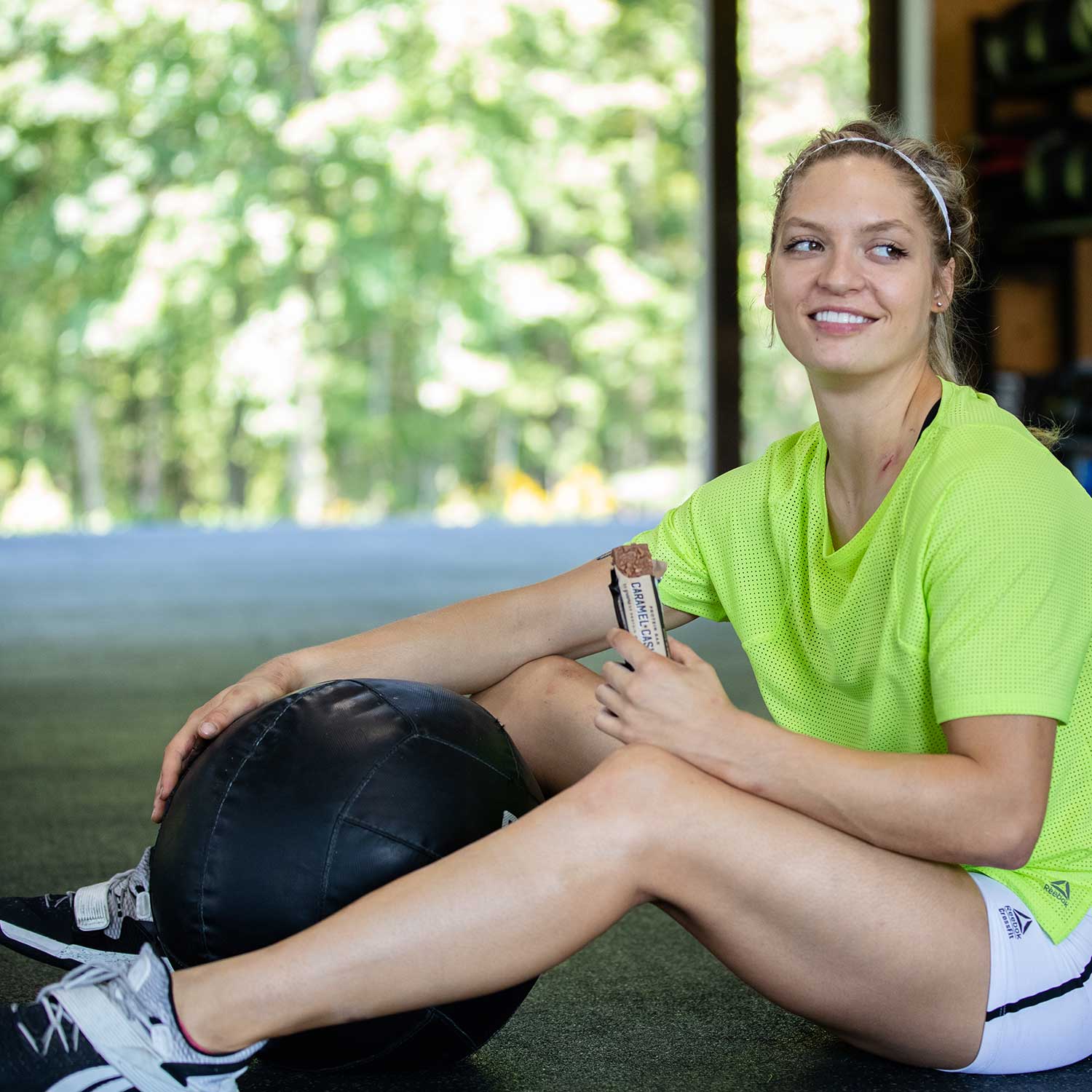 September 8, 2020
The 2020 Reebok CrossFit® Games
The biggest and most prestigious competition within functional fitness – The 2020 Reebok CrossFit® Games – is just around the corner. Barebells proudly presents ambassadors Haley Adams and Brooke Haas as two of the elite names on the leaderboard of this years' competition, in the fight of becoming the Fittest Woman on Earth™.
CrossFit® HQ earlier announced a change to the format of the 2020 Reebok CrossFit® Games. This year, the event is separated into two stages: the first stage is an online competition that takes place in the athletes' home countries (at their local CrossFit® box), to which 30 men and 30 women are already qualified. From the online competition, the top five men and top five women will advance to the in-person finals in California, where the Fittest Man and Fittest Woman on Earth™ will then be crowned.
The online competition of the 2020 Reebok CrossFit® Games will take place between the 18th – 19th of September. Find out more here: https://games.crossfit.com/games
Below, you can read more about how the ambassadors have been preparing during this indifferent time to battle it out at The 2020 Reebok CrossFit® Games.
Interview with Haley Adams and Brooke Haas
How did you qualify for The 2020 Reebok CrossFit Games?
Haley: I qualified to the 2020 Reebok CrossFit Games through Stregth In Depth.
Brooke: I placed top 20 in the CrossFit® Open!
How do you mentally prepare and pump yourself up to compete on the biggest stage within functional fitness, when this year, it is such a different dynamic?
Haley: I trust my training and know that I've prepared myself for whatever is coming, even though this year has been crazy.
Brooke: Honestly just enjoy it. Be still and quiet and in mind a bit before and visualize how to execute the workouts.
How will you combat not competing side by side against the other athletes? Do you have a game plan?
Haley: Going to full send every workout as if someone was right beside me!
Brooke: Treat it just like the open, leave no doubt and walk away with a smile.
All News